What is a Premium Approved Watch?

Value of a Premium Approved Watch which remains the same over many years
A luxury mechanical watch never fades in allure with the changing times and always attracts usas it is created by the passion of a great watchmaker and his masterful skills.A very attractive wristwatch only becomes valuable for the first time when quality and assurance are integrated.The Premium Approved Watch (PAW) service by Franck Mullerユs import agent World Commerce Corporation was launchedto provide exceptional quality and assurance in the secondary distribution market which has a free mixture of marketing channels.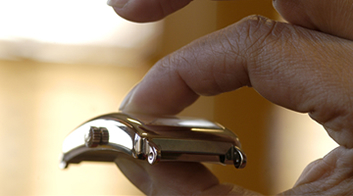 Firstly, there are two ways we deal in watches.One is trade-in and the other is consignment.At our store directly managed by Franck Muller and at official distribution outlets,if a customer is considering to upgrade their watch,we offer a trade-in service based on our own appraisal.Our consignment service is for selling pre-owned authentic imported timepiece in place of the customer.The range of timepieces for sale through these services are extensive,from early and valuable pieces by the young Franck Muller which are very rare to relatively recent pieces.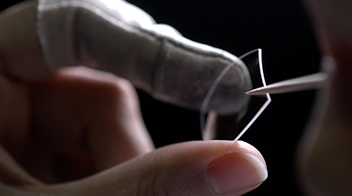 Each timepiece is given a full maintenance by experts who have the skill and knowledge equal to their counterparts in Switzerland.The timepieces which have been elevated to a quality equal to brand new timepieces are sold online andin store with authentic and brand new leather straps from Franck Muller.We provide the description of the inner mechanism of the mechanical watch,as well as the passion and background of the watchmaker in his place.
When the piece is delivered to a new customer,it is delivered with the Premium Approved Watch warranty,which is the same level of warranty given to an authentic Franck Muller piece sold in Japan,in addition to the free one-year warranty,an authentic Franck Muller watch case, and other accessories.The owner registration will be revised to include information about the new owner,which enables the new owner to receive the Franck Muller approved aftercare service in Japaneven after the expiry of the free warranty period.
Amongst works of art, the world of mechanical watches is a special one as although the watches are industrial products,they also represent the passion and story of the watchmaker,which only the owner of such pieces can relate to. Outstanding masterpieces will be loved for yearsand an encounter with new pieces makes our hearts soar.We hope to share Franck Mullerユs world of luxury mechanical watches which has remained unchanged through the years,and our passion for the great artists who live in our times,along with quality and assurance only an official import agent can provide.

World Commerce Corporation (Franck Muller's sole import agent in Japan)
Premium Approved Watches in store and their quality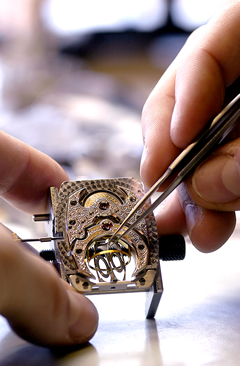 We do not have a numerical value for evaluating the condition of watches,for each watch is basically serviced to a standard on the same level as a brand new piece.Each one is given full maintenance on both the inside and the outside by our technicianswith the technical standards which are equal to those set by the manufacturer in Switzerland.The inside of each watch is cleansed, overhauled, reassembled, adjusted and put through a test run,and if there is a component out of over several dozens, which cannot be repaired or adjusted,it is replaced by a new authentic Franck Muller component made in Switzerland.If there is scratch to the glass cover, it is replaced by an authentic Franck Muller glass cover made in Switzerland,regardless of its size. The case and bracelet are carefully polished to the same standard of a new piece which has clean-cut curves and surfaces.Watches which have passed such rigorous quality standards are sold as Premium Approved Watches (PAW).With vintage timepieces, preserve their patina and introduce them as pieces which have retained their original allure.
After delivery and the free one-year warranty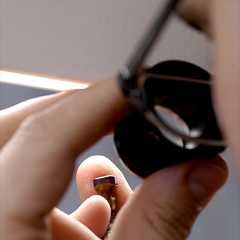 Our Premium Approved Watches come with a free one-year warranty.Breakdowns resulting from natural causes are repaired free of charge whilst the warranty is valid. However,breakages resulting from mishandling or unnatural causes will be repaired at a cost.

※The warranty cannot be reissued.

※Repairs and service requested by the customer will be provided at a cost with estimates provided, if there is no problem with the original quality or function of the timepiece.
Aftercare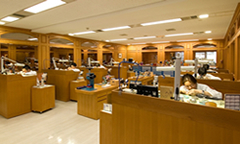 Just as with brand new wristwatches purchased, we (Franck Muller's sole import agent: World Commerce Corporation) providea full maintenance service, including overhaul, for Premium Approved Watches, even after the expiry of the free warranty.We protect our customers' precious watches with our full aftercare service,provided by our technical staff who specialise in luxury mechanical watches,using authentic Franck Muller components made in Switzerland.

For details, please refer to 'Aftercare Service' on the World Commerce Corporation website.

Duty-free
Duty-free purchases are possible.
Payment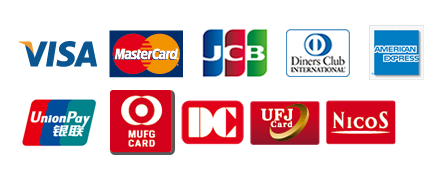 WATCHLAND GALLERY only accepts payment at the counter.

WATCHLAND GALLERY accepts the following credit card,American Express®, MasterCard®, Visa®, Diners®, China UnionPay, and JCB®.We do not accept checks, money orders, wire transfers, store credit, or gift certificates.
Shipping
*Orders placed at WATCHLAND GALLERY may only be delivered within Japan.

*WATCHLAND GALLERY does not ship to P.O. Box, APO/FPO addresses, or hotels.

WATCHLAND GALLERY TOKYO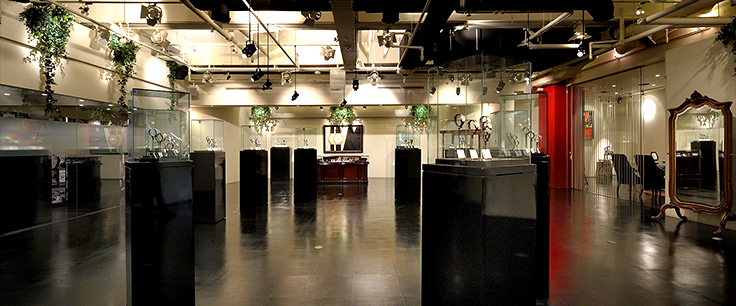 POSCO building B1, 5-11-14, Ginza, Chuo-Ku, Tokyo, 104-0061
Tel. (03)6226-3210
Open:12:00PM~19:00PM
Close:Monday(close on every Monday except for national holiday)
WATCHLAND GALLERY OSAKA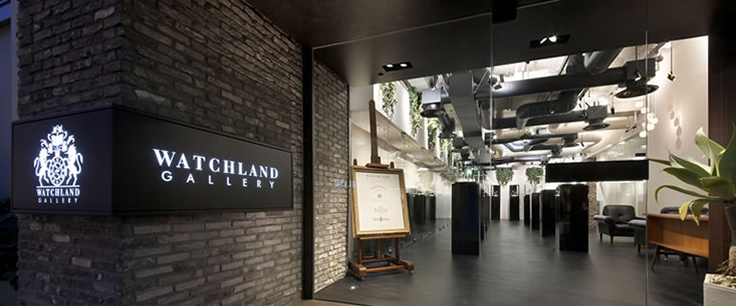 Nippon Life Insurance Midosuji building 1F, 4-2-4, Minamisenba, Chuo-ku, Osaka-shi, Osaka, 542-0081
Tel. (06)6252-3210
Open:12:00PM~19:00PM
Close:Monday(close on every Monday except for national holiday)